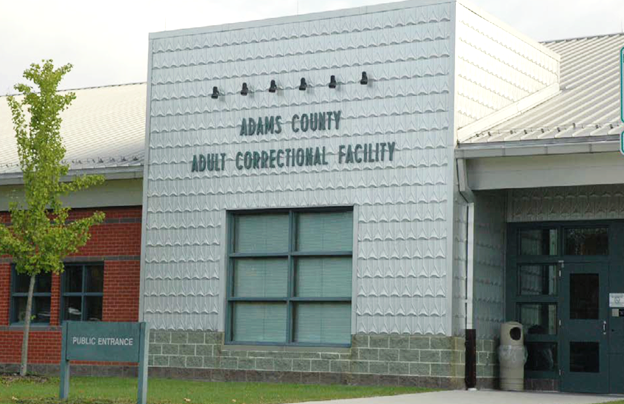 The Adams County Adult Correctional Facility.
Meet Adams County Adult Corrections Complex (ACACC) Program
February 23, 2021 | Pennsylvania Counseling Services, Inc.
A Story of Success
The ACACC program's continued success has resulted not just from the hard work of our whole team but also from the tireless efforts of one specific individual—our case manager, Marianna. Marianna has developed an efficient method for providing our prison clients with a smooth transition from incarceration back into their community. With her guidance, the clients develop structure, uphold appointments so we can connect easily with them, and build motivation toward their recovery. Several of these clients continue to be successful in our office's recovery groups and have even opted to continue individual treatment with us to ensure long-term recovery.
What Is ACACC?
The ACACC program strives to provide correctional and rehabilitative services for individuals serving time at the Adams County prison. Our team works to assess, treat, and offer case management to those referred to the program. With the use of a multidisciplinary approach, our program collaborates with prison health treatment staff, medical staff, and the criminal justice system to help participants in all areas of their recovery.
Our Team
Our ACACC team consists of an outpatient therapist, a case manager, and a DUI assessor who all work in conjunction to improve participants' behaviors and help them develop skills to become active members of society. Each employee in our clinic has a vital role and works collaboratively to make our program a success. The case manager meets with the clients to provide case management services, assesses and develops individualized service plans to assist their transition from incarceration back into the community, and then connects them to treatment at our outpatient office. The outpatient therapist runs treatment groups and individual sessions that allow the individual the opportunity to seek change and recovery. The DUI assessor helps clients' complete assessments and helps with treatment groups at the prison. As a well-developed team, each role provides the entire program with clear communication about the clients' progress to help them successfully move through the treatment stages.
Our History
ACACC is operated from our Gettysburg office, located in the historic city known for its landmark Civil War battle. In 2019, county leaders, the department of probation, and the prison approached PCS to take over the ACACC program, as we already had an outpatient office with a strong reputation established in Adams County. The unified involvement of the team has since shaped many clients' treatment to initiate a successful recovery and transition into their community.