Give us a call to schedule an appointment.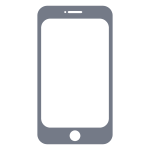 Fill out our online form, and we'll call you to schedule an appointment.
CONTACT OUR LOCATION NEAR YOU
visit our locations page and call the phone number listed for that location
CLIENT FEEDBACK
take our brief survey at bit.ly/PCSfeedback to help us improve our services and your experience
EMPLOYMENT
visit our employment page, read the "How to Apply" section and follow the link to fill out an application online
for recruiting or Act 168 forms, email recruit@pacounseling.com or text (717) 272-5464
WEBSITE
if you have questions or issues concerning this website or any corresponding pages, please email webmaster@pacounseling.com
Therefore, PCS exists to help children, adults and families discover their greatness.