Pennsylvania Counseling Services has served
We are a team energized by diversity. Our differences support competency and treatment effectiveness to help us meet the broad needs of our clients and communities.
We are a team motivated by inclusion because it increases engagement with each other and encourages personal application of our mission to meet the needs of our clients and communities.
PCS exists to help children, adults, and families discover their greatness.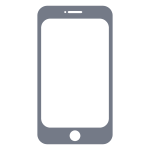 Give Pennsylvania Counseling Services a call to schedule an appointment.
build your career at
Pennsylvania Counseling Services
When was the last time you felt that you were part of a mission of compassion?
AT PENNSYLVANIA COUNSELING SERVICES WE BELIEVE THERAPY IS AN ART.
The road to healing is unique for each individual. We're dedicated to helping others by using the method and manner that best fit the therapist and client.