we believe…
At PCS, our mission is to help children, adults, and families discover their greatness, which means we are always striving to help make the lives of everyone we come in contact with better.
Whether that's with our clients or with our employees, we want you to know we are here for you, we are committed to equality, and we stand against racial injustice.
now open!
POTTSVILLE / SCHUYLKILL COUNTY
Call 855-272-1653 today to schedule a first-time appointment.
individuals served in 2020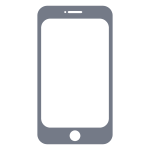 Give us a call to schedule an appointment.
WE BELIEVE THERAPY IS AN ART.
The road to healing is unique for each individual. We're dedicated to helping others by using the method and manner that best fit the therapist and client.