individuals served in 2017
Give us a call to schedule an appointment.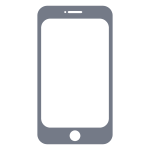 Fill out our online form, and we'll call you to schedule an appointment.
Click the button below to pay for services or medical records online.
WE BELIEVE THERAPY IS AN ART.
The road to healing is unique for each individual. We're dedicated to helping others by using the method and manner that best fit the therapist and client.
Therefore, PCS exists to help children, adults and families discover their greatness.