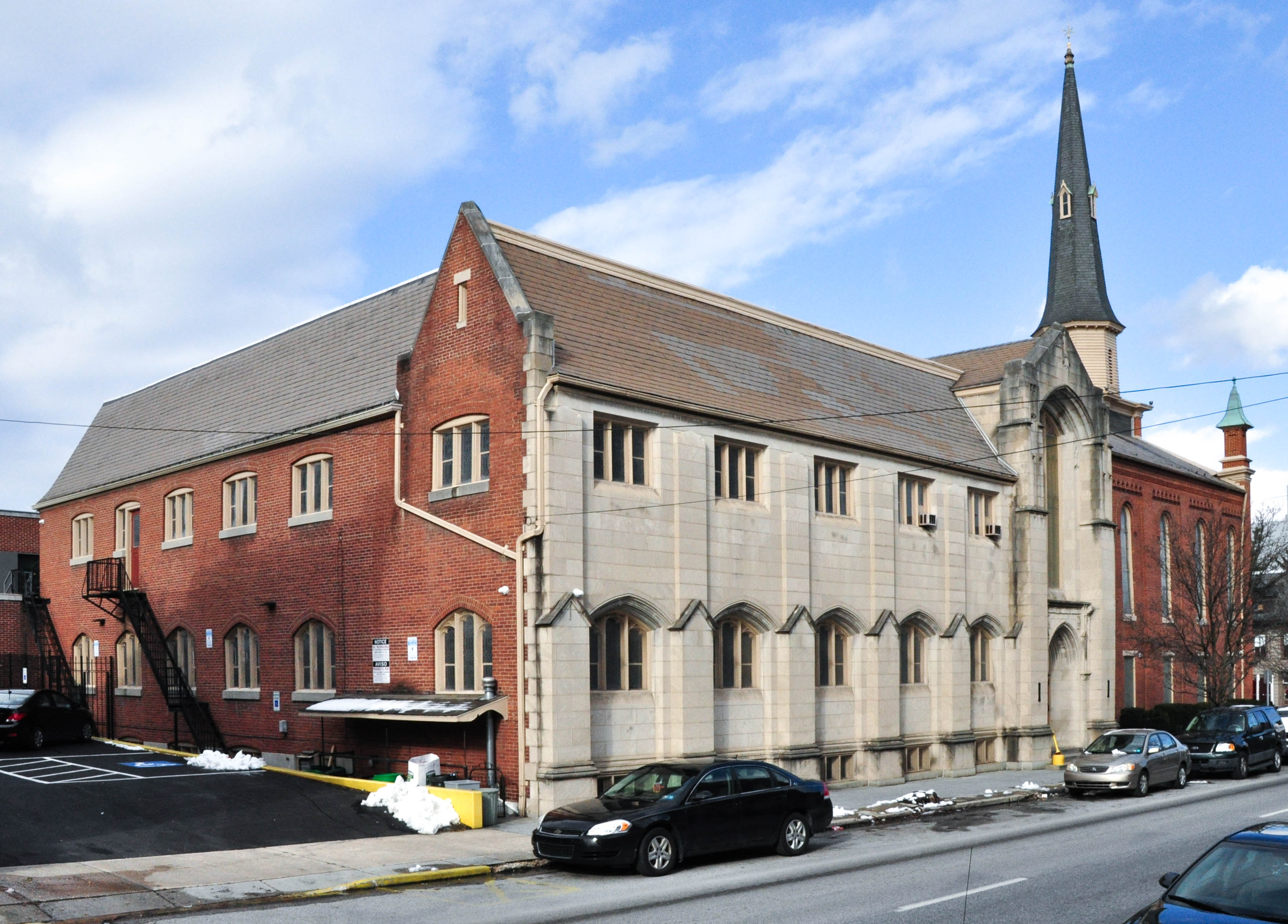 York Psychiatric Expands into Historic Building
By Alli Kauffman | February 18, 2019
YORK, PA — Pennsylvania Counseling Services, Inc. (PCS) will be moving their York Psychiatric location into a church building, only half a mile from their previous building. Starting Monday, February 18, all services will be offered at 301 West Philadelphia Street, York, PA 17401.
According to Trish Young, vice president of outpatient services at PCS, the primary reason for PCS's York Psychiatric building move is expansion.
"We've grown out of our building on North George Street," said Young. "We were using every inch of space. And it's unsettling to turn people away only because we've maxed out our capacity."
PCS has spent months preparing the building to accommodate more clients, while also preserving the church's original style by keeping the skylights and stained-glass windows. The three-story building occupies a 1.25-acre lot located in a residential area of downtown York. In comparison to the previous York Psychiatric building, it will offer more space to hire staff members, accept new clients and expand services.
Expanding is just another step toward our mission. It allows us to connect with the community and ask, 'What else can we do to help you?'
—TRISH YOUNG
VICE PRESIDENT of OUTPATIENT SERVICES at PCS
According to Young, the staff at York Psychiatric are most excited about the opportunity to continue remodeling the church building to best serve the community. Instead of scrambling to create space, the staff is now able to work out of rooms that are designated for office space, group meetings or waiting rooms.
"Growing and expanding couldn't happen without support staff, therapists and the rest of our team on a county-wide and company-wide level," Young said. "We're known for dedicated clinical work, integrity, work ethic and mission. When we say we're going to do something, we do it well. That's a reputation we could never accomplish without the hard work and careful execution of our team members—from clinicians to every department fueling our front line from PCS headquarters."
For more information about York Psychiatric and our other locations, visit our locations page.