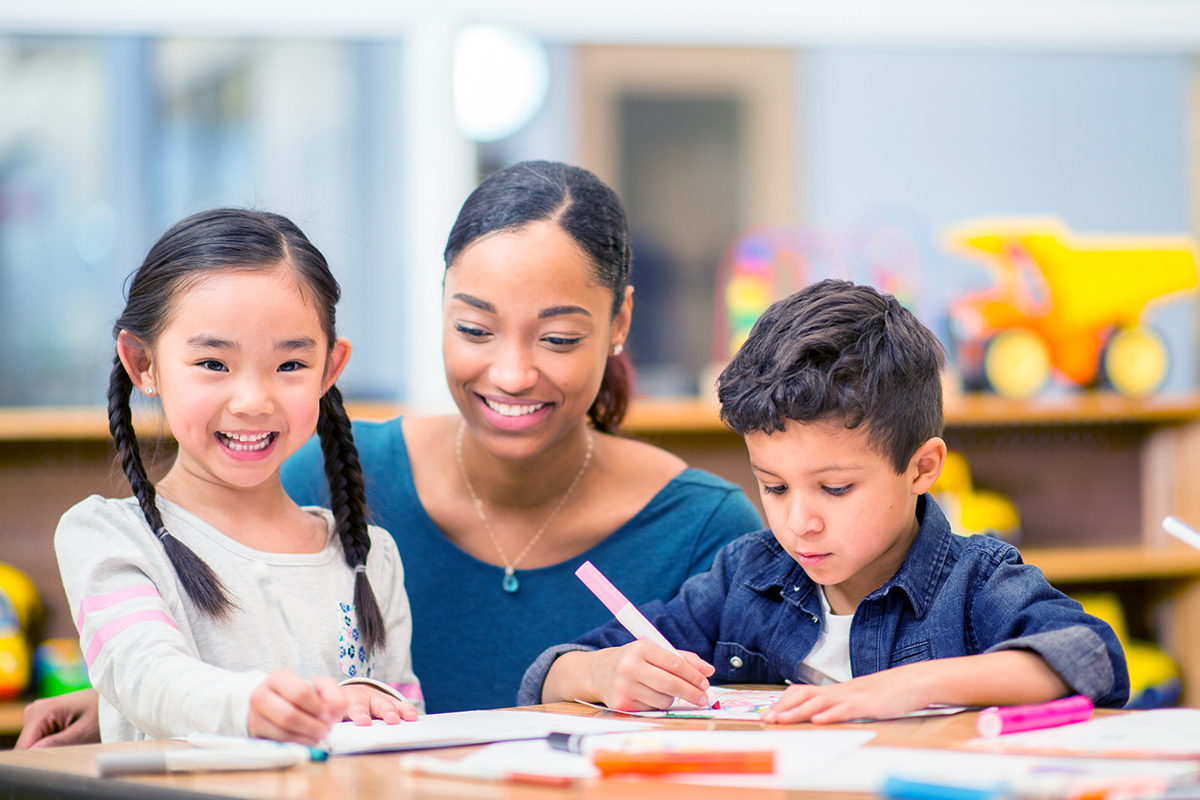 Living the Mission as a School-based Therapist
By Mrs. Pell (School-based Therapist) | February 16, 2018
It's 8:35 a.m., and I'm already moving at a rate that would make a professional speed walker turn their head. The students are streaming in the door. I'm methodically smiling and trying to respond amidst a whirlwind of messages.
"Mrs. Pell, look what I brought to school today!"
Beep! "Mrs. Pell, please contact the office."
"Mrs. Pell, when are we meeting? Can I see you today, please?"
"Mrs. Pell, let me tell you about what your student did on the way up from breakfast."
I'm already wondering if I'll be throwing out my carefully planned schedule in order to juggle another surprise round of testing and the fundraiser assembly (which I just found out about) that my clients must not miss. I wonder, "What am I doing out here in the hall anyway?" I know I must've had a reason.
This is the beginning of a "typical" day (does that exist?) for those of us who work as school-based therapists. We face numerous challenges that come with providing outpatient therapy within the school setting. We're guests within the school. Some of us work in closets, storage rooms or cozy offices, while some of us have no defined space at all. We must remain focused on our role, while monitoring the school's desires for our assistance or their expectations that we will help the students with whom we work. We must be conscious of the school's needs and scheduling while maintaining our boundaries, protecting confidentiality and understanding the school culture and politics.
At the same time, we believe the school is a wonderful opportunity for service. Many clients and families would not seek services if it meant venturing into a new and unfamiliar environment. Less than 20% of students referred to outpatient services enter treatment, while 90% of those referred to school-based services do. We get the opportunity to work as outpatient therapists within the child's natural environment, obtaining a greater understanding of their world. We gain greater access to their families and can capitalize upon the existing relationship between the family and the school. We also get to work with other professionals and help implement change within an environment that can be very challenging for our clients.
Through school-based services, we're provided with the opportunity to live the mission. The mission of school-based services is the same. We're here to provide a caring therapist for every hurting child. When we're in session, we're focused on the child and family.
"As school-based therapists, we're ready to work together, show we're committed and provide our clients with an opportunity to discover the greatness inside them."
—MRS. PELL
SCHOOL-BASED OUTPATIENT THERAPIST
We see children change and grow, develop their talents and character and discover their own uniqueness and value. The importance of this mission permeates all that we do. We must maneuver the school successfully to ensure that these opportunities continue.
We all experience moments of reward for this commitment and work: a child smiles and makes eye contact for the first time, uses the tools we've been working on, meets a milestone with success or views their world and self as more valuable. These moments come in various forms. Many school-based therapists had a teacher ask, "So, why does that child see you anyway? They seem like they're doing great."
We smile and think of how far they have come, knowing that last year's teacher had a very different perspective. It's in these moments we see the mission being fulfilled, and we can't think of a better place to live it.