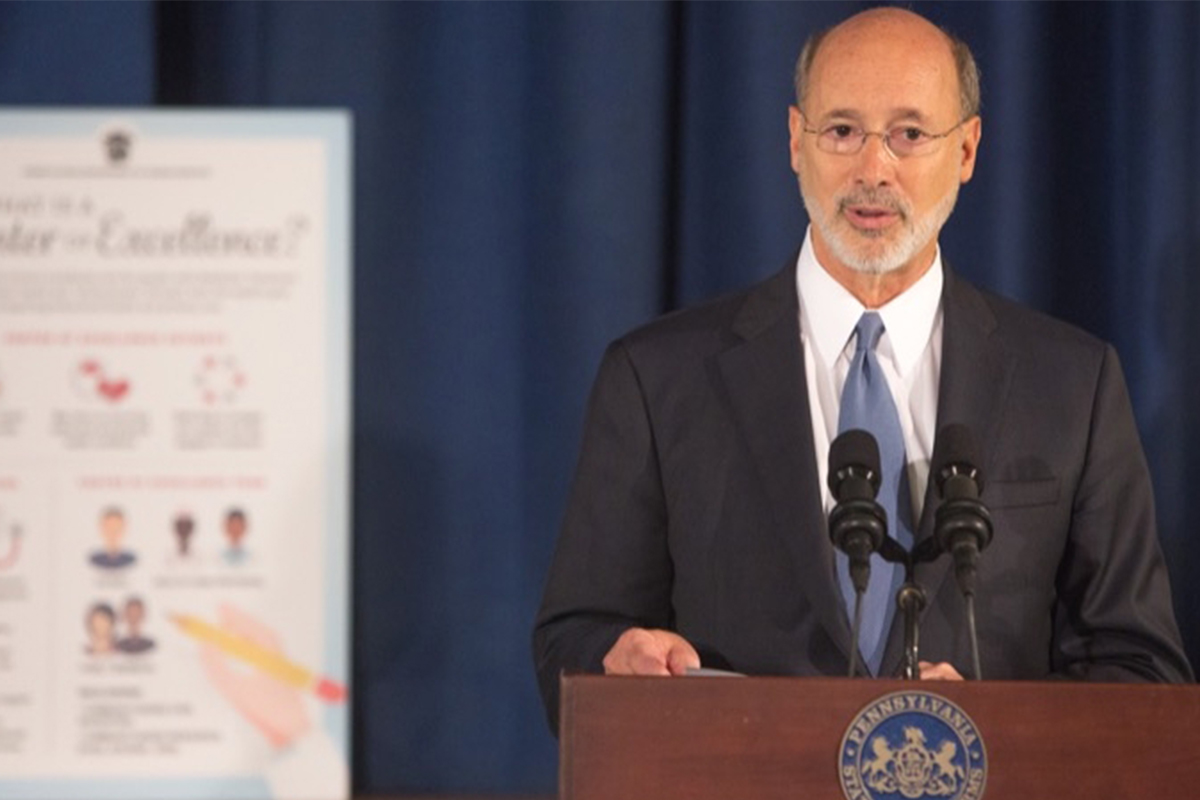 Photo by pa.gov.
Governor Wolf Announces First Year Success of Centers of Excellence
By Alli Kauffman | March 15, 2018 | view story on Facebook
(*The information included in this story was originally published by pa.gov. Click HERE to view the original article.)
On February 28, Governor Tom Wolf announced the successes and milestones reached during the first year of operation for the 45 Opioid Centers of Excellence (COE), including Pennsylvania Counseling Services (PCS) 17th Street and York Psychiatric COE locations.
In July, 2016, Governor Wolf traveled to PCS 17th Street in Harrisburg to discuss his plan of action for battling the opioid epidemic plaguing Pennsylvania. Almost two years later, we can now look back on the original COE goals and the ways our COE locations are seeing those goals change lives, inspire hope and make recovery achievable.
The primary goal of the Centers of Excellence is to reduce the number of lives lost and impacted by opioid abuse. COE locations offer a designated place of recovery, self-improvement and sustained sobriety for individuals struggling with an opioid use disorder (OUD). For more information about PCS COE services and how they work, visit our COE page.
According to pa.gov, the impact of Opioid Centers of Excellence includes the following results:
DURING THE FIRST YEAR OF COE IMPLEMENTATION
received a Level of Care assessment
(*A Level of Care assessment is an evaluation that helps determine the type, level and length of treatment.)
PRIOR TO COE
IMPLEMENTATION
0
% of Medicaid OUD patients
received treatment
DURING THE FIRST YEAR OF COE IMPLEMENTATION
0
% of individuals seen by a COE
received treatment
PRIOR TO COE
IMPLEMENTATION
engaged in treatment for at least 30 days
DURING THE FIRST YEAR OF COE IMPLEMENTATION
engaged in treatment for at least 30 days
Furthermore, COE locations also achieved the following results during their first year:
Enabling addiction and other physical and mental health issues to be treated simultaneously
Reducing the probability of recovery relapse by closing gaps in the treatment system
Expanding access to medications that help people recover from addiction
Developing relationships with other treatment providers, the criminal justice system, primary care practices, emergency departments and other potential referral sources
"Centers of Excellence have proven themselves to be a critical part of our efforts to improve treatment for people suffering with opioid use disorder. It is critical that we continue to do everything we can to combat this epidemic and, with these centers, individuals suffering from OUD have access to treatment in their communities for the whole person, instead of just the disease."