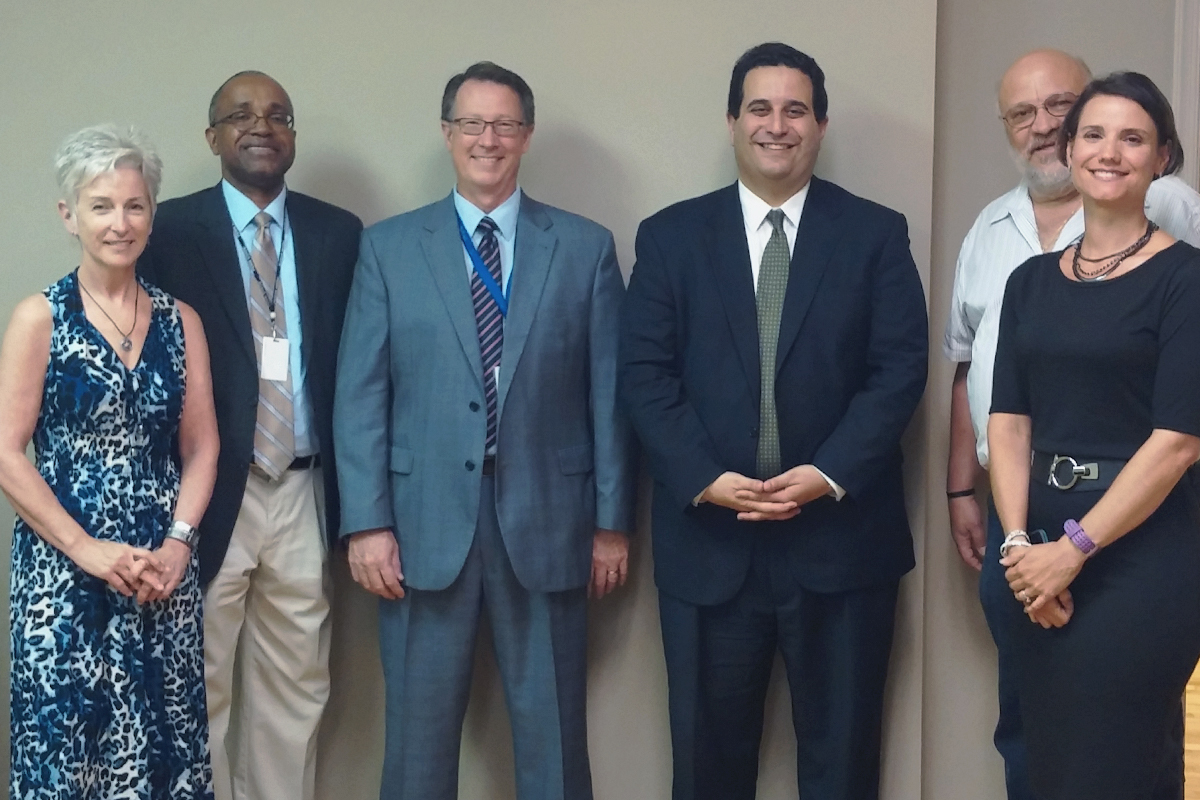 Pennsylvania Secretary of Human Services Visits PCS York Psychiatric
YORK, PA — Secretary Ted Dallas visited PCS's York Psychiatric location on Monday, August 15, to discuss how York Psych will benefit the community as one of the 20 chosen Opioid Centers of Excellence.
Dallas opened the discussion by presenting one of the most outstanding issues in current treatment for those battling an opioid addiction: the issue that many patients receive no further treatment after leaving the emergency room or detox programs. These patients are handed a treatment referral and a choice of whether to follow through on it, resulting in many patients falling back into their addiction.
"What the Centers of Excellence are about is saying, 'Let's take a different approach.' Whether you need physical or behavioral health services, we're going to get you those services together. We're going to make sure you follow up on them, and we're going to try to treat the whole person."
—SECRETARY TED DALLAS
PENNSYLVANIA DEPARTMENT of HUMAN SERVICES
Dallas continued his discussion by welcoming questions from attendees before he closed the event.
"This approach will really help us provide better quality and get a better result than anything we've seen so far," Dallas said. "…We're very happy you're doing the work you're doing and we look forward to working with you."
For more information on the Centers of Excellence partnership, visit the Pennsylvania Department of Human Services.