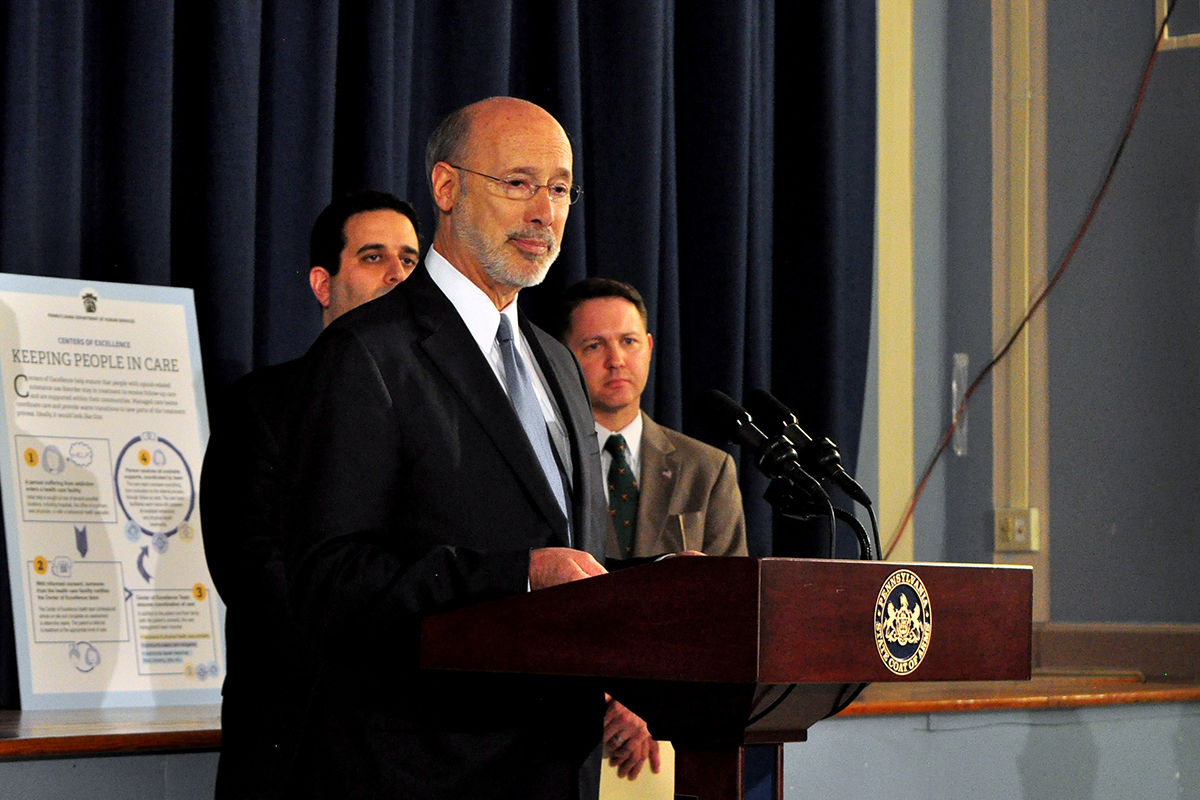 Governor Tom Wolf Visits Pennsylvania Counseling Services
"If you fought an addiction, loved someone who has or are part of the addiction field, you know that while there are times of hope and serenity there are also times of despair and alarm.
…But like all epic and arduous battles, fighting this epidemic requires not only the dedication and commitment of those on the front line but also that of our leaders in the county, state and nation."
—TRISH YOUNG
VICE PRESIDENT of OUTPATIENT SERVICES at PCS
According to Wolf, opioid-related substance use disorder is an all-inclusive epidemic. It affects people across the commonwealth giving no regard to wealth, location, race, political party or gender.
"This is a tragic problem that affects too many families, too many people throughout Pennsylvania, and it's something we can do something about," Wolf said.
In the 2016-17 state budget, the Wolf Administration successfully secured $20.4 million funded by the Department of Human Services (DHS) to establish 20 Centers of Excellence throughout Pennsylvania.
As two of the designated Centers of Excellence, the PCS 17th Street and York Psychiatric locations will address the opioid epidemic by providing engaged patient treatment focused on the person as a whole rather than solely the addiction or problem. According to the DHS, each Center of Excellence will work toward "the explicit goal of integrating behavioral health with primary care."
"The idea is to create centers that will help victims make it through this health system," Wolf said. "But there's more."
According to Wolf, by the end of August Pennsylvania will have implemented a completed "ABC MAP" program, which is a database that will allow licensed prescribers of opioids to track who is prescribing the same drug to which patients, ensuring the prescription system is as comprehensive as possible. Additionally, state and county prison systems will collaborate to create a seamless and "warm handoff" from prison to a clean, addiction-free life after prison.
"The point is that Pennsylvania has a problem we need to address, and that's exactly what the commonwealth intends to do.
…We need to get out of the crisis that we have right now, and the $20.4 million is just a start but it's a good start. I really appreciate having partners like [Pennsylvania Counseling Services] to help us move forward."
—GOVERNOR TOM WOLF
THE STATE of PENNSYLVANIA